Choose The Experienced Pro's
"No one wants a job half way completed and commitments unfinished. At A OK Painting we have the 20+ years of experience San Diegans have come to rely on"
Are you looking for a quality painter? It is common for people to spend thousands of dollars on their paint work in their homes. Reliable Painting Contractors present different services at different pricing than the less experienced and less dedicated, and sometimes illegal painters offer.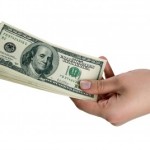 What is the difference between painting services where risk is concerned? It's not just about the money. You might think you will get a good deal by paying a less experienced paint services provider and end up with shoddy work, with no way to recover any losses. The price of quality is well worth it where painting your home or business is concerned.
We at A OK Painting urge you to carefully consider the value of the investment in your paint work for your home. Quality work will increase the equity of your treasured investment while a poor paint job can result in a reduction in appraisal value. Protecting your home from normal wear is also how experience can trump the start up fortune seekers.

 An experienced professional painting contractor can judge by lifestyle and the number of occupants in a residence what types of paint and the number of coats that would be optimal to keep the investment in tip top condition for the longest duration. Newer painters usually cannot match these enviable skills.
When it comes time to spend your money you can count on A OK Painting to bring you the 20+ years of quality excellence you would expect from veteran professionals. We look forward to hearing from you! Call Today – (619) 997-4033