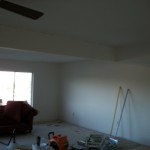 Getting The Work Done For You
You have probably been looking at the walls now for a while and waiting for the right time to go ahead and add a new color. You might have even considered doing the job yourself until you thought about the ladders, the heavy 5 gallon paint buckets (can weigh as much as 80 lbs) and all the masking you will need to keep the job from going bad.
Choosing a talented service provider at the right price is always your best option because you have them to call if a correction needs to be made.
Between high stairways, open second story ceilings and just knowing what the right paint is to put in the right places is, you can save yourself a lot of hard work and potential grief by hiring a pro. We are proud to say we have been helping customers get what they want for over 20 years running. You might find a better price but it won't be easy. You will not find higher quality, because we deliver the highest quality services in San Diego.
The House Painter Does Repairs
We can do outstanding repairs on your house before we get to the painting. Do you have marks or holes in the walls? Is there smoke damage? Do you have bleed through from stains you are not sure the source of? All these things and more can be corrected and then covered with the colors of paint you want to enjoy for years to come.
We can paint your home using most any paint manufactured and sold today. That doesn't mean we won't have an opinion about what paints are best for use in particular places and which paints are better quality based on years of experience painting with them. What it means is that if you have been out shopping for colors and you have a fine tuned color you have not seen anyone else carrying, we can pain that paint and color for you.
Better Than The Best Paint Quality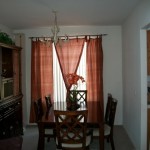 There are also other options for the discerning home decorator. If you truly want the highest quality available we can take any paint sample or color chart and have your exact colors matched with our highest quality paint products. This means instead of taking chances with moderate quality paint coating products we can guarantee an exceptional coverage with the absolute highest quality you can buy. If you really want to buy the best we can deliver it in spades.